C'est en 1971, à Los Angeles, que Glenn Frey, forme The Eagles. Le groupe est formé de Randy Mesner (chant/basse), Bernie Leadon (chant/guitare/banjo), et Don Henley (chant/batterie).
En 72, le groupe enregistre un premier album éponyme, qui sort sur le label Asylum, et qui rencontre un véritable succès, notamment grâce au titre Take It Easy, suivi de Desperado en 72.
Deux ans plus tard, The Eagles enrôle le guitariste Don Felder, et enregistrent On The Border, qui impose le groupe de part et d'autre de l'Atlantique.
L'année suivante, paraît One Of These Nights, avec le fameux Lyin'Eyes. Peu de temps après, Bernie Leadon, décide de quitter le groupe, il est remplacé par Joe walsh, le guitariste de James Gang, qui fait ses débuts sur Mark II, dont est extrait le désormais incontournable Hotel California et qui consacre le groupe.
Malgré ce succès, le groupe se voit enfermé dans un cliché hollywoodien, auquel la formation ne survivra pas.
En 79, The Eagles enregistrent alors, un dernier album The Long Run, suivi d'un double live, édité à titre posthume.
Quatorze ans plus tard, le groupe fait encore parler de lui, grâce à ce fameux hôtel, qui fait encore vendre! The Eagles décident alors, de se reformer, pour une tournée et un nouvel album Hell Freezes Over, mi-unplugged, mi-best Of,
revisité par quelques inédits, dont le single New York Minute.
Après plus de 28 ans de silence, le groupe signe un double album, Long Road Out Of Eden, dont la sortie en octobre 2007 accompagne leur retour sur scène.
line-up actuel:
Glenn Frey : Chant, Guitare, Claviers
Joe Walsh : Chant, Guitare, Claviers
Timothy B. Schmit : Chant, Basse
Don Henley : Chant, Guitare, Batterie
memebres passés:
Don Felder : Chant, Guitare
Randy Meisner : Chant, Basse
Bernie Leadon : Chant, Guitare, banjo, mandoline
discographie: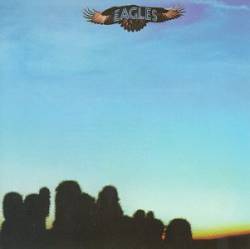 Eagles
CD, 17 Juin 1972 - WEA / Elektra / Asylum Records
1. Take It Easy
2. Witchy Woman
3. Chug All Night
4. Most Of Us Are Sad
5. Nightingale
6. Train Leaves Here This Morning
7. Take The Devil
8. Earlybird
9. Peaceful Easy Feeling
10. Tryin'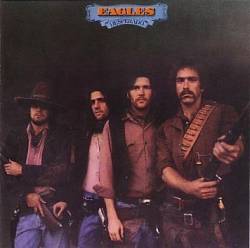 Desperado
CD, 17 Avril 1973 - WEA / Elektra / Asylum Records
1. Doolin-Dalton
2. Twenty-One
3. Out of Control
4. Tequila Sunrise
5. Desperado
6. Certain Kind of Fool
7. Doolin-Dalton [Instrumental]
8. Outlaw Man
9. Saturday Night
10. Bitter Creek
11. Doolin-Dalton/Desperado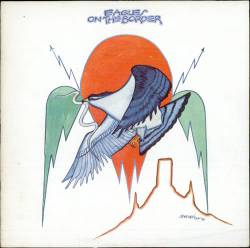 On the Border
CD, 22 Mars 1974 - WEA / Elektra / Asylum Records
1. Already Gone
2. You Never Cry Like A Lover
3. Midnight Flyer
4. My Man
5. On the Border
6. James Dean
7. Ol' 55
8. Is It True?
9. Good Day In Hell
10. The Best Of My Love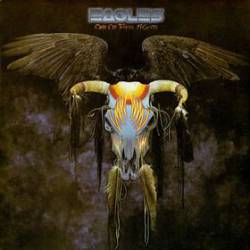 One of These Nights
CD, 10 Juin 1975 - WEA / Elektra / Asylum Records
1. One Of These Nights
2. Too Many Hands
3. Hollywood Waltz
4. Journey Of The Sorcerer
5. Lyin' Eyes
6. Take It To The Limit
7. Visions
8. After The Thrill Is Gone
9. I wish you peace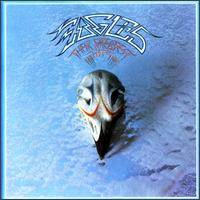 Their Greatest Hits (1971-1975)
Compilation, 17 Fevrier 1976 - WEA / Elektra / Asylum Records
1. Take It Easy
2. Witchy Woman
3. Lyin' Eyes
4. Already Gone
5. Desperado
6. One Of These Nights
7. Tequila Sunrise
8. Take It To The Limit
9. Peaceful, Easy Feeling
10. Best Of My Love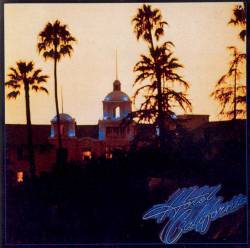 Hotel California
CD, 08 Decembre 1976 - WEA / Elektra / Asylum Records
1. Hotel California
2. New Kid In Town
3. Life In The Fast Lane
4. Wasted Time
5. Wasted Time (Reprise)
6. Victim Of Love
7. Pretty Maids All In A Row
8. Try And Love Again
9. The Last Resort
The Long Run
CD, 24 Septembre 1979 - WEA / Elektra / Asylum Records
1. The Long Run
2. I Can't Tell You Why
3. In The City
4. The Disco Strangler
5. King Of Hollywood
6. Heartache Tonight
7. Those Shoes
8. Teenage Jail
9. The Greeks Don't Want No Freaks
10. The Sad Cafe
Eagles Live
CD, 07 Novembre 1980 - WEA / Elektra / Asylum Records
Disc 1
1. Hotel California
2. Heartache Tonight
3. I Can't Tell You Why
4. The Long Run
5. New Kid In Town
6. Life's Been Good
Disc 2
1. Seven Bridges Road
2. Wasted Time
3. Take It To The Limit
4. Doolin-Dalton (Reprise II)
5. Desperado
6. Saturday Night
7. All Night Long
8. Life In The Fast Lane
9. Take It Easy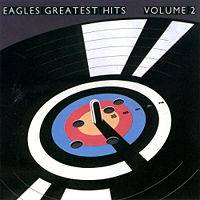 Eagles Greatest Hits, Vol. 2
Compilation, Octobre 1982 - WEA / Elektra / Asylum Records
1. Hotel California
2. Heartache Tonight
3. Seven Bridges Road
4. Victim Of Love
5. The Sad Cafe
6. Life In The Fast Lane
7. I Can't Tell You Why
8. New Kid In Town
9. The Long Run
10. After The Thrill Is Gone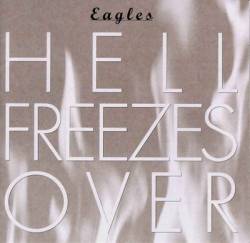 1. Get Over It
2. Love Will Keep Us Alive
3. The Girl From Yesterday
4. Learn To Be Still
5. Tequila Sunrise
6. Hotel California
7. Wasted Time
8. Pretty Maids All In A Row
9. I Can't Tell You Why
10. New York Minute
11. The Last Resort
12. Take It Easy
13. In The City
14. Life In The Fast Lane
15. Desperado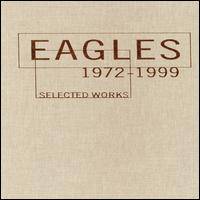 1972-1999 Selected Works
Compilation, 14 Novembre 2000 - WEA / Elektra
Disc 1: - THE EARLY DAYS
1. Take It Easy
2. Hollywood Waltz
3. Already Gone
4. Doolin' Dalton
5. Midnight Flyer
6. Tequila Sunrise
7. Witchy Woman
8. Train Leaves Here This Morning
9. Outlaw Man
10. Peaceful Easy Feeling
11. James Dean
12. Saturday Night
13. On The Border
Disc 2 - THE BALLADS
1. Wasted Time Reprise
2. Wasted Time
3. I Can't Tell You Why
4. Lyin' Eyes
5. Pretty Maids All In A Row
6. Desperado
7. Try And Love Again
8. The Best Of My Love
9. New Kid In Town
10. Love Will Keep Us Alive
11. Sad Café
12. Take It To The Limit
13. After The Thrill Is Gone
Disc 3 - THE FAST LANE
1. One Of These Nights Intro
2. One Of These Nights
3. Disco Strangler
4. Heartache Tonight
5. Hotel California
6. Born To Boogie
7. In The City
8. Get Over It
9. King Of Hollywood
10. Too Many Hands
11. Life In The Fast Lane
12. The Long Run
13. Long Run Leftovers
14. The Last Resort
15. Random Victims Part 3
Disc 4 - THE MILLENNIUM CONCERT
1. Hotel California
2. Victim Of Love
3. Peaceful Easy Feeling
4. Please Come Home For Christmas
5. Ol' 55
6. Take It To The Limit
7. Those Shoes
8. Funky New Year
9. Dirty Laundry
10. Funk
11. All She Wants To Do Is Dance
12. The Best Of My Love
The Very Best Of
Compilation, 21 Octobre 2003 - WSM
Disc 1
1. Take It Easy
2. Witchy Woman
3. Peaceful Easy Feeling
4. Desperado
5. Tequila Sunrise
6. Doolin-Dalton
7. Already Gone
8. The Best Of My Love
9. James Dean
10. Ol' '55
11. Midnight Flyer
12. On The Border
13. Lyin' Eyes
14. One Of These Nights
15. Take It To The Limit
16. After The Thrill Is Gone
17. Hotel California
Disc 2
1. Life In The Fast Lane
2. Wasted Time
3. Victim Of Love
4. The Last Resort
5. New Kid In Town
6. Please Come Home For Christmas
7. Heartache Tonight
8. The Sad Cafe
9. I Can't Tell You Why
10. The Long Run
11. In The City
12. Those Shoes
13. Seven Bridges Road (Live)
14. Love Will Keep Us Alive
15. Get Over It
16. Hole In The World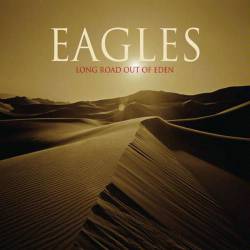 Long Road Out of Eden
CD, 30 Octobre 2007 - Universal Music Group / Lost Highway
Disc 1
1. No More Walks In The Wood
2. How Long
3. Busy Being Fabulous
4. What Do I Do With My Heart
5. Guilty Of The Crime
6. I Don'T Want To Hear Any More
7. Waiting In The Weeds
8. No More Cloudy Days
9. Fast Company
10. Do Something
11. You Are Not Alone
Disc 2
1. Long Road Out Of Eden
2. I Dreamed There Was No War
3. Somebody
4. Frail Grasp On The Big Picture
5. Last Good Time In Town
6. I Love To Watch A Woman Dance
7. Business As Usual
8. Center Of The Universe
9. It'S Your World Now